Hi.
I have BenQ DW1655 and I want to buy some DVD+R medias for my Sony PlayStation 2 console. In my country there is very big amount of Verbatims - it's hard to get other good brand medias. Which Verbatim DVD+R can you recommend me for my console and recorder?
I recorded on Verbatim DVD-R @ x8 and there is what I get.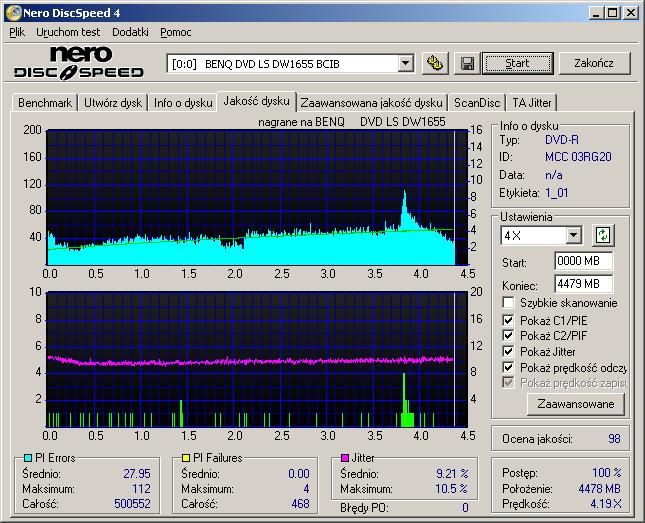 Very poor write.
Is that normal? I hear that BenQ is a crap when recording on DVD-R.
Ok, but that's not a meritum. Which Verbatims should I use? Taiyo Yuden, Moser Baer, CMC, Prodisc? Taiwan, Japan, India? I want the best write quality and compatibility with my console. Thanks for the answer in advance.