I generally set my screen DPI such that 1" on the screen is 1" as understood by my video driver. This is important for me, but doubly important for the SWMBO who installed this software on a new machine she's setting up for her graphic design business. On her system, that ends up being 104dpi, on mine it's 102 dpi. The font sizes available at 96 dpi seem to be either too big or too small, also the icons are either too big or too small. I get what I want by tweaking DPI in all respects EXCEPT with 1 Click.
Can anyone explain, in what strange parallel universe does it make sense for a DVD copy app – which AFAIK never, ever displays anything THAT critical DPI-wise – would care about the DPI setting?
Maybe there IS a logical explanation for this, but on the surface this is one of the lamest things I've seen in software since "Microsoft Bob". For those who don't know what I mean by that, let's just say 100x lamer than "Mr Clippy".
Microsoft Bob: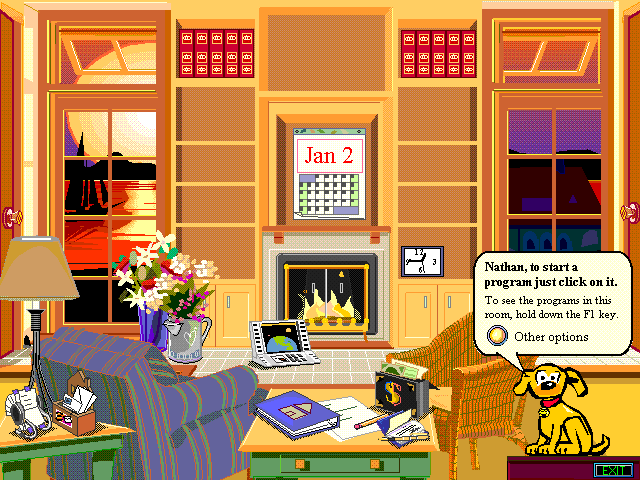 Mr. Clippy:

( See also: http://youtube.com/watch?v=rB03aRifPLU and http://youtube.com/watch?v=sMShkAZR1-Q )