[QUOTE=marloyd;2590479]I was wondering how cool this new 3d photos work anybody know?
http://www.utah3d.net/panoramas/SulpherCreek_swf.html
http://www.utah3d.net/panoramas/DoubleArch1_swf.html


http://www.utah3d.net/panoramas_3/GrandView.html:eek:[/QUOTE]
Very nice. I like it. I would like to know how that is done also.
Mr.Bill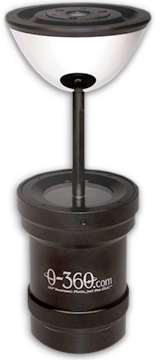 for $5950 you can do it too…
[RIGHT]…just kidding


it´s not bad
at $595[/RIGHT]
That's it Dean,That's what they use.a 6000 dollar tin can.Wow



You can do it with an ordinary digital camera and the right software too.
I think 360° photography is great for websites as it really gives you the feeling of what it would be like to be there.
[B]Wombler[/B]
If you have a Microsoft account you can use Photo Synth. Too bad it takes ages and only saves online. Synth is an amazing invention, but horribly implemented by its owner.