Hi everyone, I'm a seller of bluray media on ebay from Japan since 2006. Verbatim or Mitsubishi kagaku media has been the most unstable company to deal with until now, they are a little messy.
In February of Last year (2012) they announced that they will cease manufacture then in April of the same year they denied it. Now finally they gave up and stopped manufacture since April 2013. All verbatim 50Gb discs BD-R DL are being manufactured by Panasonic in Japan now.
The new MID code is: MEI-T02-001
However we got a mail from one of our buyers reporting 8x burning speed and a different MID code: MEI-T02-7D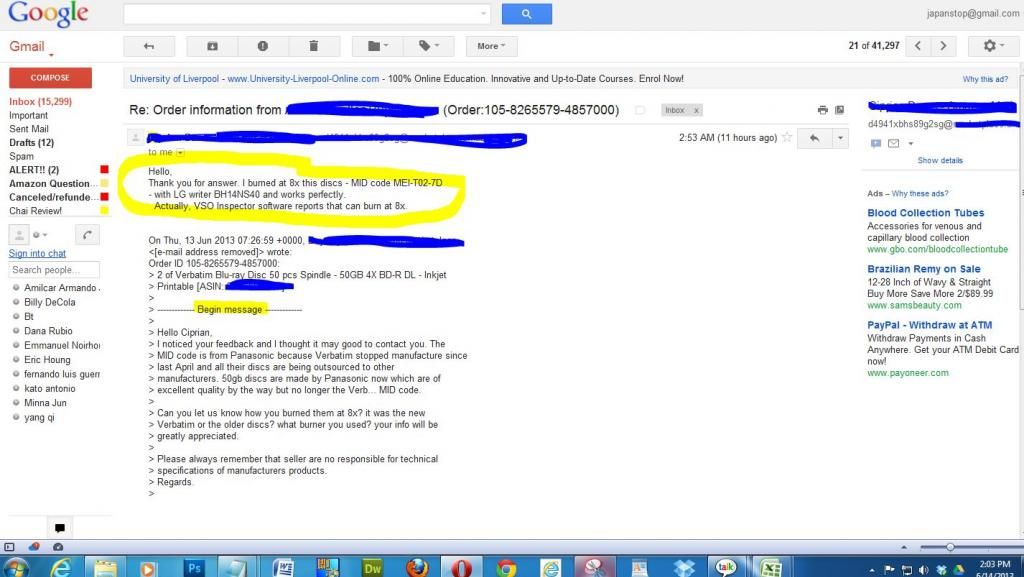 The Verbatim discs we are selling are being repacked from the new 50 discs spindle pack so buyers purchasing 3, 5 or 10 discs can expect the same discs and be able to burn them at 8x however we cannot guarantee it.
I hope this info can be useful.