After finding that the SIL 680A type of PCI cards where speedcapped to 26 MB/s maximum on my ABIT motherboard, I decided to try one of the many types of SATA to IDE bilateral adapters found on E-bay.
There are many variants, and it is impossible to know who copied who, and if they really work.
Some are nothing but non-working pices of badly assembled parts, but I found one type, that works for me.
Please note, there are many look-alikes and copies of this one too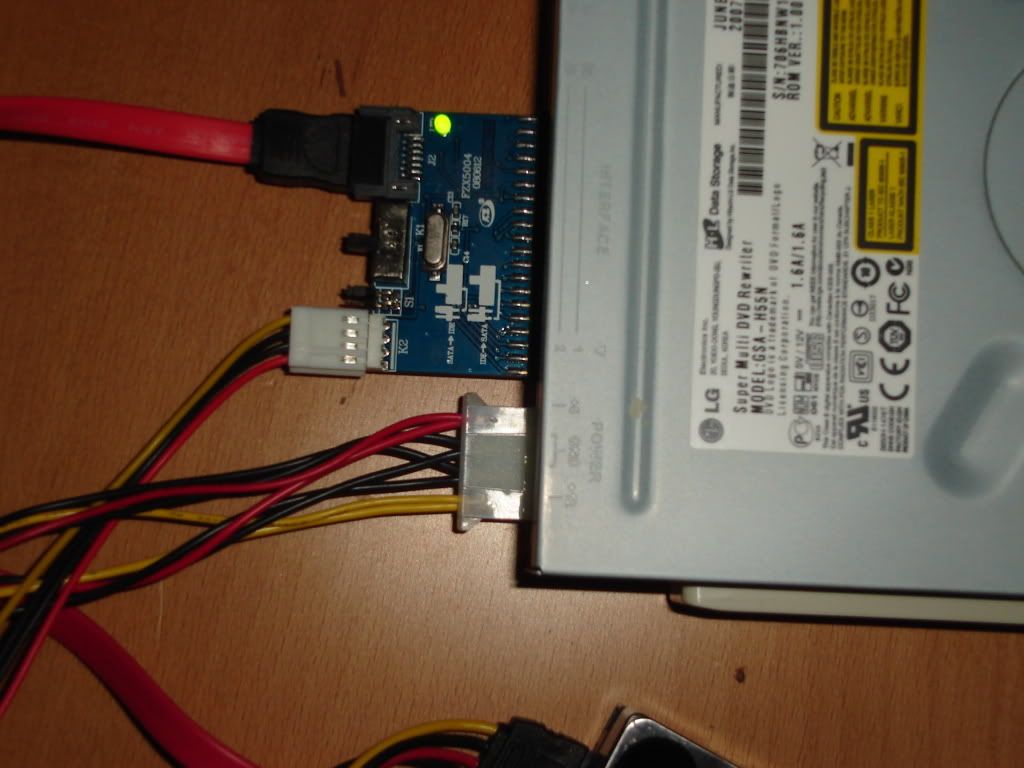 Test 1, on a old 10 G HD - With SIL 680A adapter: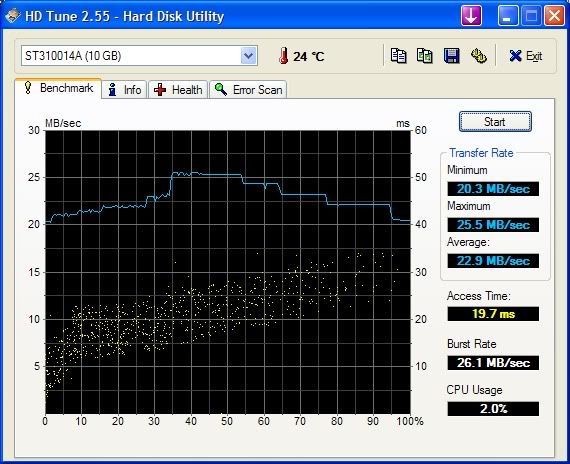 Bit strange result, speedcapped burstrate 26 MB/s.
With SATA bilateral adapter:
Good result on this old drive, burstrate now 62 MB/s.
Test 2, on a LG GSA H55N - with SIL 680A adapter: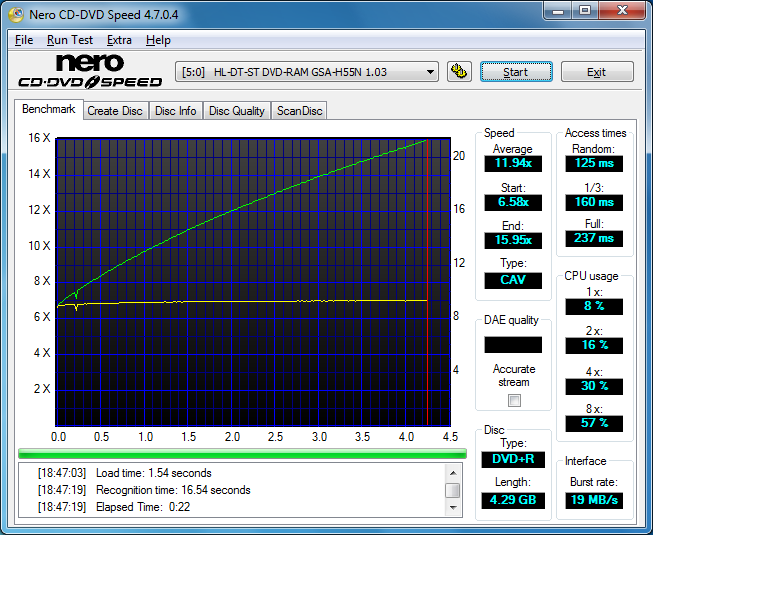 Burstrate 19 MB/s.
With SATA bilateral adapter: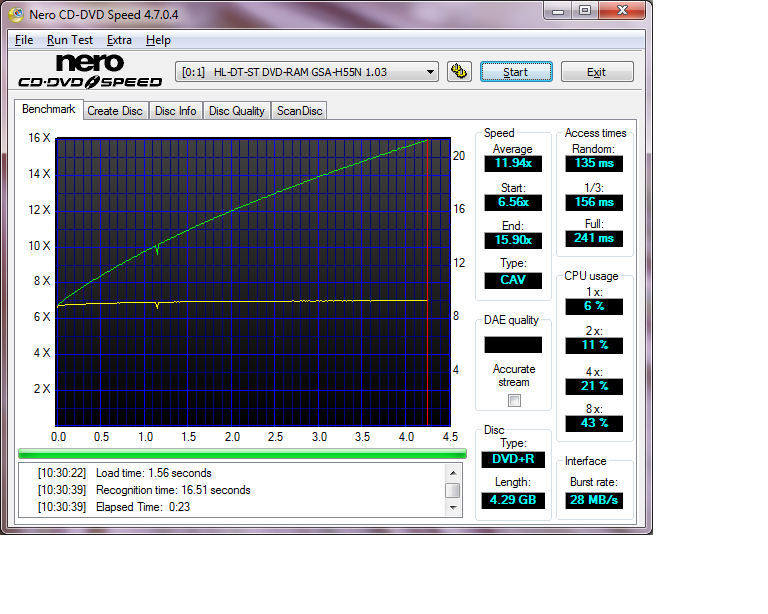 Burstrate now 36 MB/s
Conclusion is simple, why pay €25 for an ancient and slow SIL 680A PCI card (got ony 2 PCI slots anyway), when you can buy an SATA adapter to your IDE optical drives at 5€, shipping included.