Hello everyone,
My Creative SB X-FI's software got completely screwed over. It all started with the Digital ins/outs not working.
To solve that problem, I re-installed using the Disk which came with the soundcard.
The computer was made and built in December of 2007. I bought it from a company called Next Generation Computer. I have no idea how they installed the card originally.
I have figured out what's wrong, but I don't know how to fix it.
I'll put in some fancy pictures, to illustrate. Pictures are easier than words.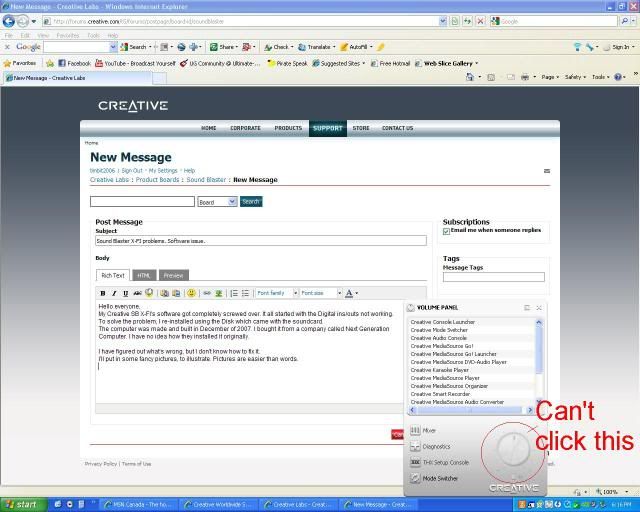 I thought that might be something important.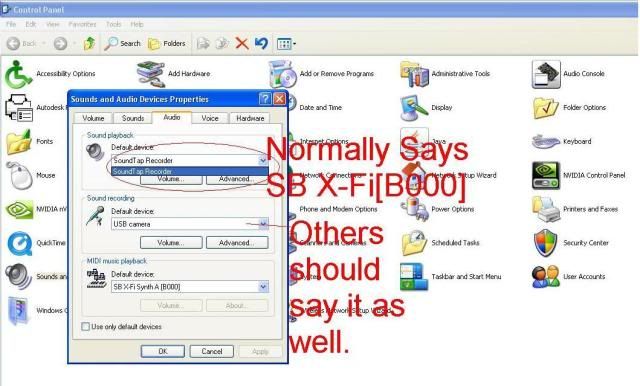 I remember this because I have a good memory for stuff like this.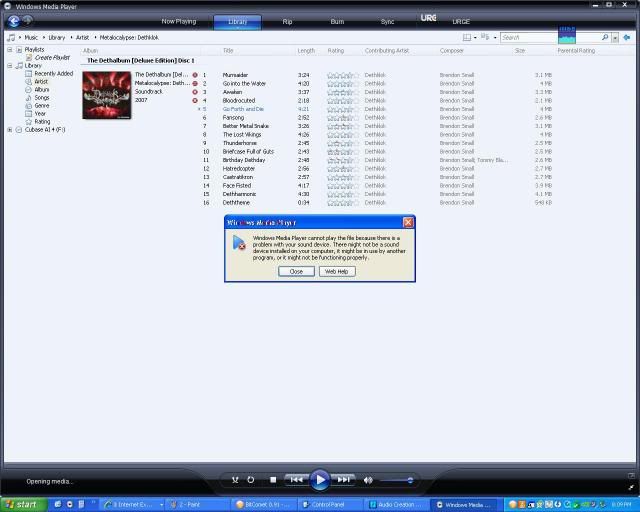 That is important as well I think.
I cannot load the Entertainment mode consoles or Gaming mode consoles, but I can open the Audio Creation mode Console.
I can switch between them without any problems, but there is no use for that without any sound.
Any help is good help.
Thanks in advance,
–Tyrone