Forgive me, 1st post, plz don't flame.
I found (what I think) is a good deal on Prodiscs…
Description:
Prodisc 8x DVD-R Shiny silver media 100pk (2-50disc Cake boxes): $33 (free shipping)
DVD Identifier info:
UID: [DVD-R:MCC 02RG20 ]
Disc & Book Type: [DVD-R] - [DVD-R]
Manufacturer Name: [Mitubishi Chemical Corp.]
Manufacturer ID: [MCC 02RG20 ]
Blank Disc Capacity: [2,298,496 Sectors = 4,489.3MB = 4.38GB (4.71GB)]
Link: http://www.supermediastore.com/prodisc-8x-dvd-r-shiny-silver-100-pack-free-ground-shipping.html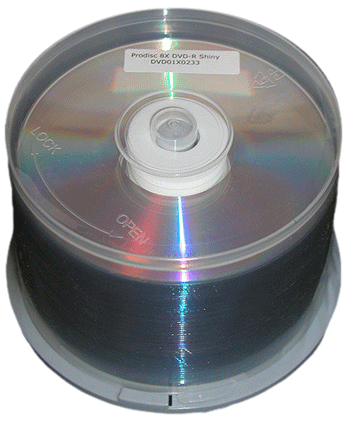 Being new to DVD burning, I don't know how good Prodisc DVD's are, but I've burned 3 data DVD's with them without any issues.
I'm using Nero Burning Rom 6, with an Optorite DD0203 drive.
Two questions:
What's the best Blank DVD manufacturer?
What's the best (for the money) 8x+ internal IDE DVD read/write drive available?
Thank you,
-Trystian