I don't get this. I burn them on a 3540 and the scans are not fantastic in the PIE area but the PIF count is low with maxes of 2 with 3 being the most. I come back to scanning the same discs just hours later and I see weird PIF spikes that can sometimes send the quality score in CD Speed to 0!
Yet a transfer test shows no read speed drops whatsoever.
I tried some other media that had been burned days ago and no issues that I can see like this.
Very odd.
BTW these are those Fuji Yuden T02's from aprmedia that everyone says they have not so great results with too. Scan forthcoming.
EDIT: Oh yeah the other thing I changed was the PC PSU from a 400 watt to a Hiper 480 watt R-Type Red PSU. No idea if that would make any difference?
Now this is odd indeed. Now I don't see any big red PIF spikes although the PIF total is higher than when I did a fresh scan right after the burn and has a higher max PIF.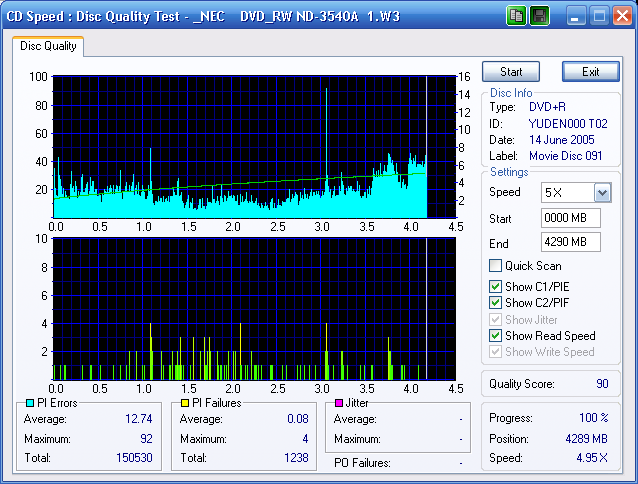 Going to scan another disc…