Hi,
I have problem with DVDs. I Writing them with NERO6
When i writed DVDs and wanted play them standalone player then some plays but somes not. I Have tryed Omega And Verbatime DVDs but both was same probme (some playes and somes not). Is my DVD writer broken or what?
Nero Test: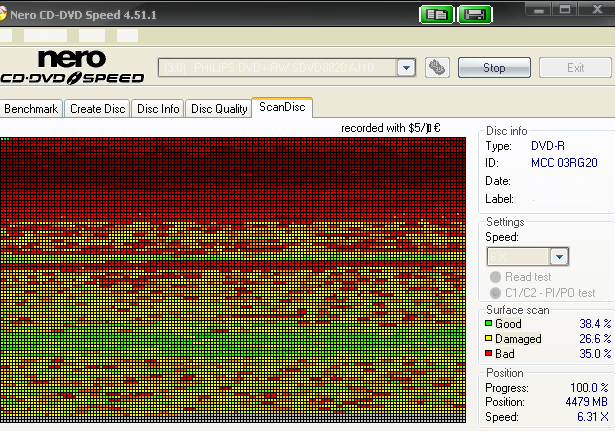 Nero Log File:
http://xfiles.planet.ee/logi/Log.txt
Sorry my bad english.