My laptop is an advent 7095 and it can play cds and dvds, it can also burn cds but not dvds.:a
I used to burn dvd's a few months ago but since then have change my hard drive and reinstalled xp with all drivers up to date.
Please help me burn dvds.

This is the error i get.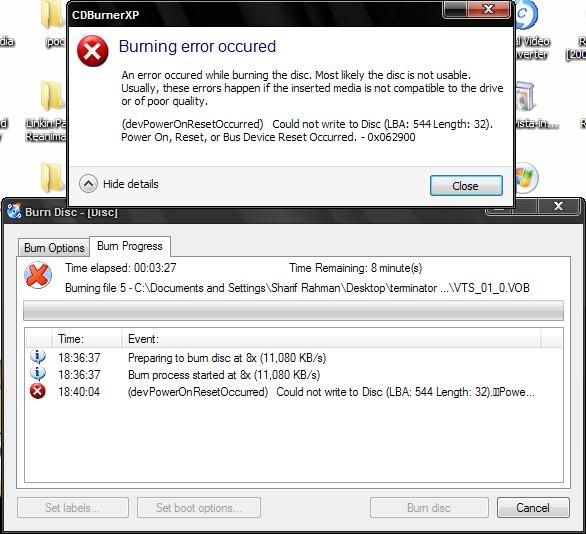 I am using the latest Verbatim DVD+R, which I have used a year before and they worked but now they don't burn.
Here are my dvd+/-rw stats & my system stats:

THANK YOU SO MUCH