Hi all,
I have had a Pioneer DVR-112D for a few months and never got around to flashing it to enable Labelflash (LF). I thought i did this the other day so i bought a pack of LF DVDs, burnt a disc and designed my label. Trouble is Nero 8 isnt enabling the button for me to print the label.
I didnt some routing around and found that i needed buffalos firmware 8.06 to allow me to use LF, but i also read that DVR-112L 1.22 enables LF but this didnt work either.
So at the moment DVDinfoPro is showing i have the following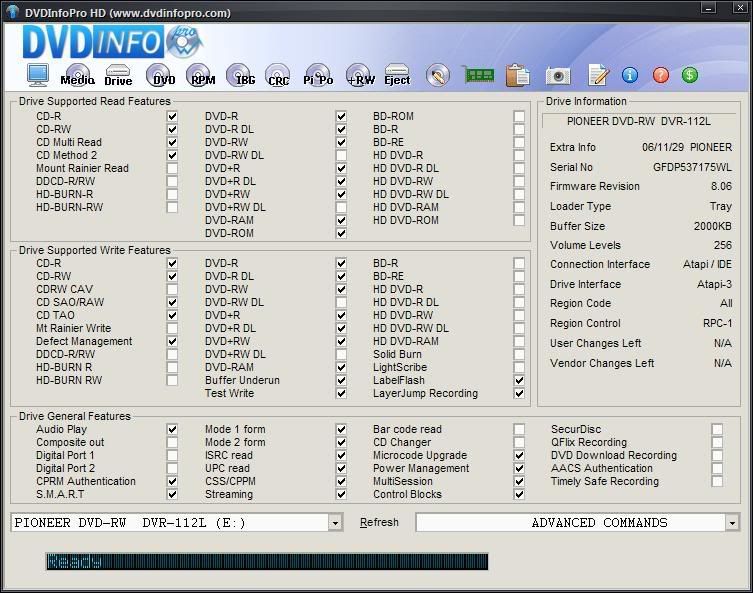 But still nero refuses to enable the "burn" button.
Have i dont something totally wrong?
I realise this has been discussed before but i couldnt find anything specific to my problem. I seem to have flashed it correctly as the drive still reads and burns discs, so im lost.
Thanks for reading.