Hi everyone,
yesterday I got the Pioneer BDR-205BK, which I bought after reading the reviews on this site.
The burn quality on a test Verbatim DVD-R disc was very satisfying, but I have a problem with the drive's read and write speed:
I doesn't go beyond 2.7x at max, when reading or writing!
I did a Benchmark with Nero DiscSpeed, this is the result: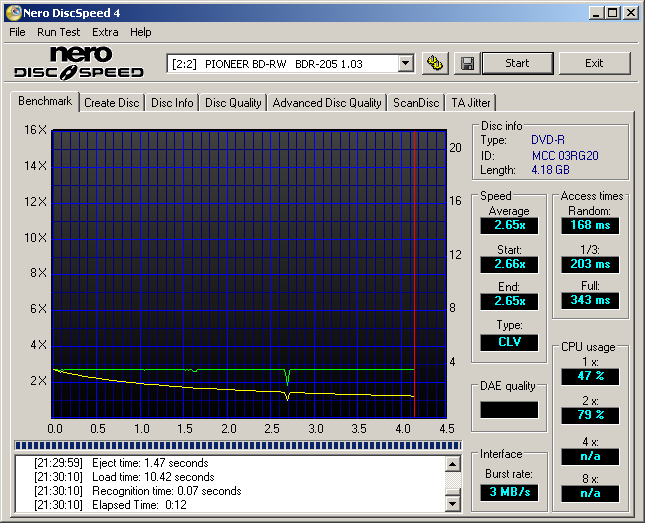 I have an Asus A8V Deluxe mainboard with an Athlon64 3000+ and Windows XP SP3.
This is my drive configuration: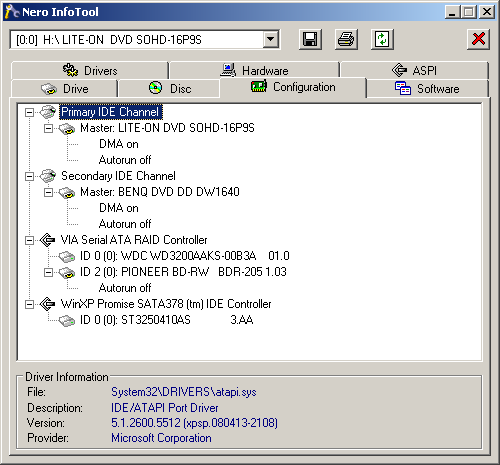 Any idea why the speed of the Pioneer is so slow? It also takes up a lot of CPU usage. Both is not the case with my BenQ DW1640 DVD writer: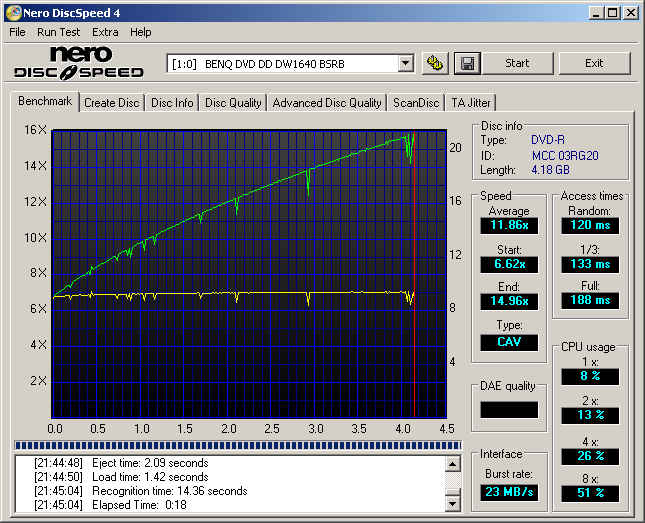 What could be the reason? Is my system simply too slow? Or could the writer be defective?