Can't figure out what's wrong with these NuTech burners, but I'm leaning towards the notion that they are total crap.
This is my second drive, after RMAing the first one with the same problems.
Basically, burning at 8x is impossible with any media. the drive will start OK at 6x, then when it tried to shift to 8x, it goes bonkers with wildly fluctuating drive buffer and indicated speeds from 3x to 5x. The resulting discs have very good write quality, but fail any file check.
The drive reads very well at full speeds, so it's not a DMA issue. So far, I've gotten only one 8x burn out of it, here's the CDSpeed screen shot of that data disc creation: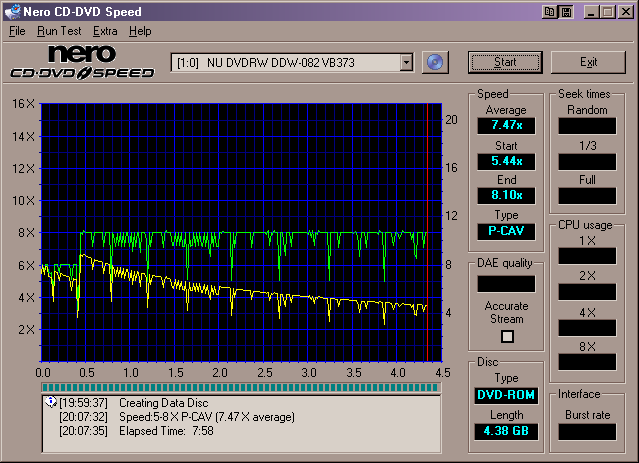 Most of the time, the drive just lims along at 3x with the drive-buffer fluctuations. It looks something liek this one that I cancelled: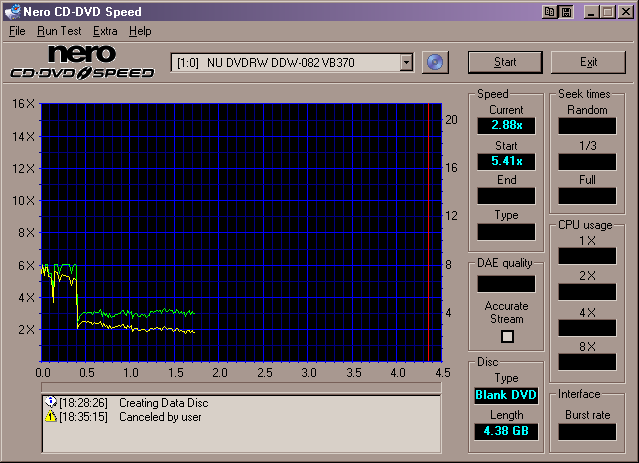 Here's a scandisc test on one of the 8x burns:
I'm at a loss to explain this rather disappointing showing for 2 different NuTech burners, does anyone have a clue what might be going on here? Tried every possible fix for DMA, master-slave and IDE cable issues. But inasmuch as it will read at max speed with no datarate issues, that's not likely the problem anyway.
anybody seen any thing like this before? Burning at 4x and 6x seems to avoid the problems, but even at 6x I see alot of buffer fluctuations and speed changes.