First of all,hello to all forum members!
Last night I bought a new NEC 4571A and
I ve got lots of questions about it…
First of all,when using NERO 7.0.0.0,when I
complete a compilation and click on BURN DISC
I see the following screen: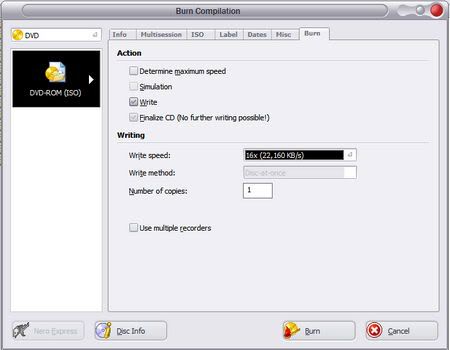 How come I cant choose between SAO,DAO and DAO/96?!?
I dont even have an option besides DiskAtOnce!
Another question has to do with Labelflash technology…
I know I have to use specifil kind of media,but what programs
do I need to use in order to actually print of the
surface of a blank disc?
Does NERO support this feature?
N.