Hello there!
I've got my ND-4571A for a few days now and I'm very satisfied with the burning quality as far as DVD+R is concerned: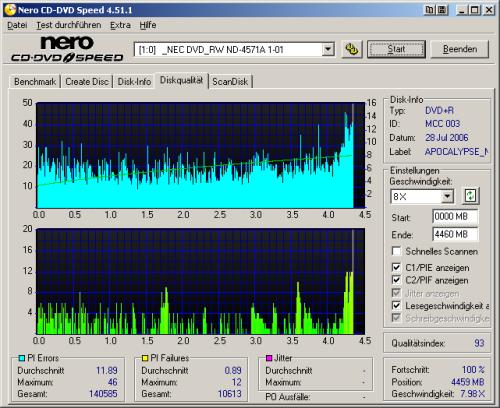 (relabeled Verbatim DVD+R 8x @ 4x)
Today I bought some DVD+RWs and the results I got are quite conspicious: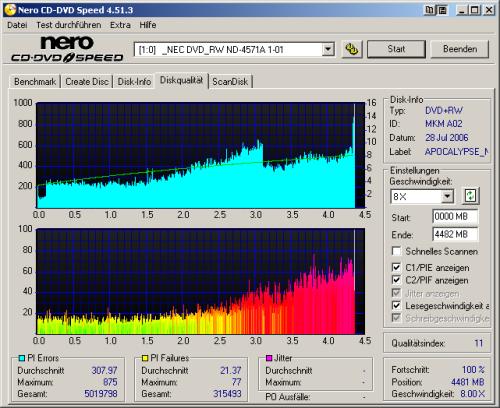 (original Verbatim DVD+RW 8x @ only 2,4x - 4x looked even worse)
So this isn't normal, then. Or is it?