Hi everyone,
Lately, I'm having problem with my Nero 7.0 after I reformat my PC.
The nero will hang and become not responding when I want to burn data files into CDR. This happens randomly and usually happens at "Super link activated" stage. (I see this from the event viewer above the burning windows, below is the picture for your reference)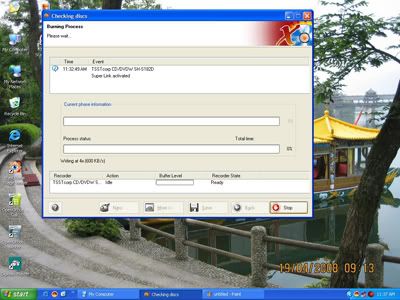 I can't do anything except restart my PC as my pc becomes terrible slow. I cannot restart my PC normally too and have to press the reset button on my CPU.
I thought it was hardware failure and replace a new Samsung DVD Burner. But the problem still exists. So I suspect it is not hardware problem.
I'm using Windows XP home edition. Anybody can help me to solve this problem? Thank you