Sold as Verbatim DVD+R 8x. OCFreak previously reported problems with this media. Well it's finally turning up in the USA so I thought I'd start a thread to post experience with it.
---
Unique Disc Identifier : [DVD+R:MCC-003-000]
Disc Type : [DVD+R]
Manufacturer ID : [MCC]
Media Type ID : [003]
Product Revision : [Not Specified]
Disc Application Code : [General Purpose]
Recording Speeds : [2.4x - 4x - 8x]
Blank Disc Capacity : [2,295,104 Sectors = 4,482.6 MB = 4.38 GB]
It looks like Verbatim has completely dropped the DataLife and DataLifePlus designations for DVD media. The new packaging say's nothing but "Verbatim". This is made in Taiwan, so will be CMC-made.
Burned at 8x in NEC 2500A with Herrie's B-7 firmware (1.07)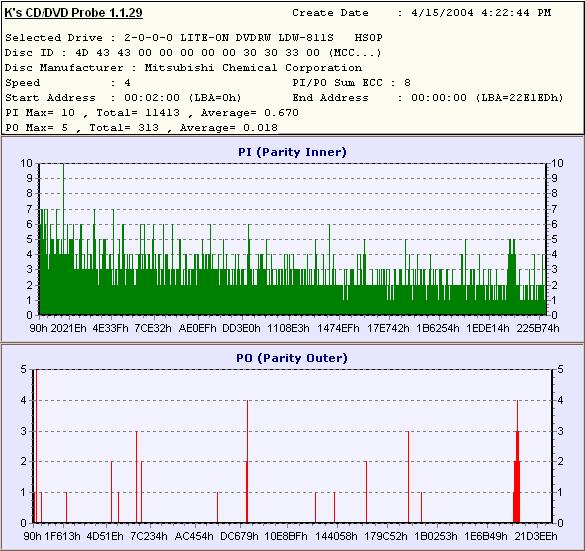 Clearly the 2500 is pleased to see the MCC003 media.