I think new drivers will still fully retro compatible as now, BD burners/players read and write CD and DVD. The only problem it's my body in the next decades, I don't have money for hibernation and I'm not Spiderman for prevent an accident

Tomorrow Amazon send me 5 Verbatim BD M-disc, what you think about more layer ? I bought single layer (25 GB) because I think: more layer more mistake in the future.
This are new scan at 8% and are WOW, if you think this spindle staid in a bookcase for six year (if I remember right) and one DVD on other for 50 DVD !
Possible ? Or the crossflash firmware do a false scan ?
Writer: LG BH16NS55 crossflashed WH16NS58
Firmware: 1.5
Media: Verbatim DVD-R 16x AZO
MID: (MCC 03RG20)
Burn Speed: 8x
Scan speed: 8%
Burned and scanned in 08/2018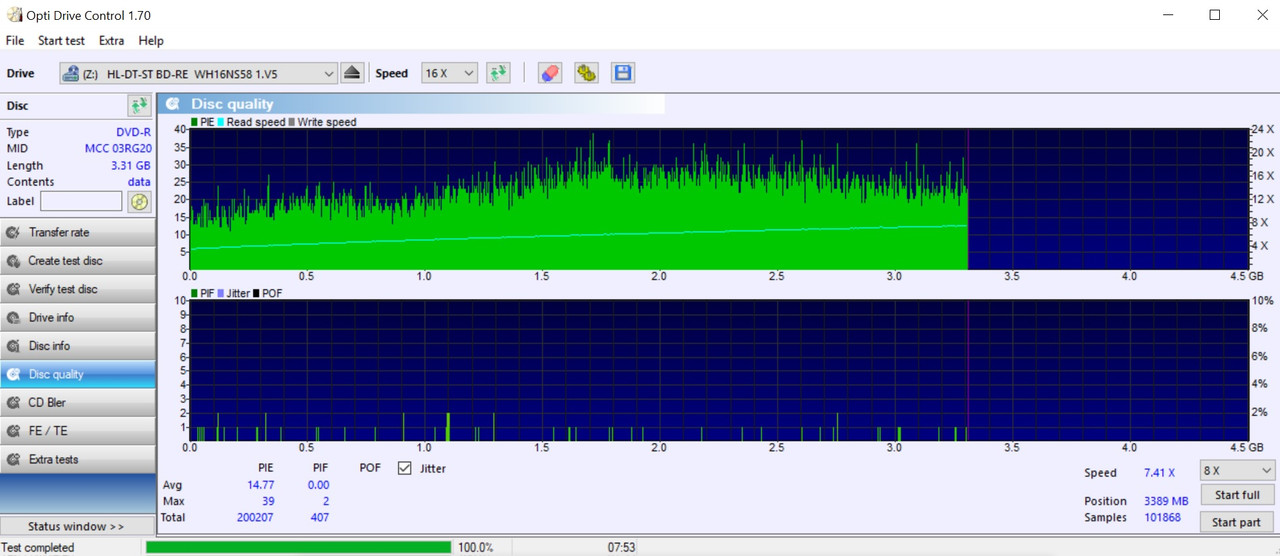 Writer: LG BH16NS55 crossflashed WH16NS58
Firmware: 1.5
Media: Verbatim DVD-R 16x AZO
MID: (MCC 03RG20)
Burn Speed: 8x
Scan speed: 8%
Burned and scanned in 08/2018