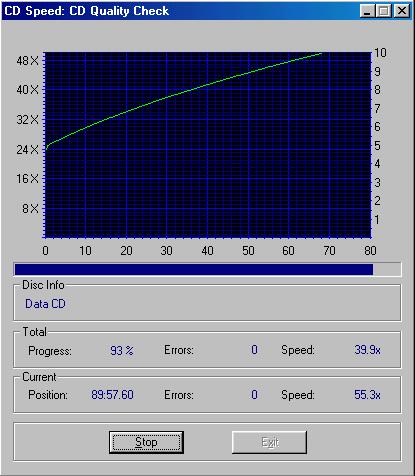 I burned a 96 minute data disc today @ 8x, and was checking it for errors when that occurred. Note the read speed!
The disc finished with 0 errors.
If you have this drive and thought about trying out 99 minute discs, go for it. Remember, 8x or lower for quality 99 minute burns!
I had a similar result with a 98 minute audio disc: