Today I just pick up a spindle of EMTEC DVD +R 16X (uses MCC 004 DYN) cause I really satisfied with MCC 003's quality (I used to use Mitsubishi DVD +R 8X which is MCC 003).
But this scan results scared me.
8X Burn.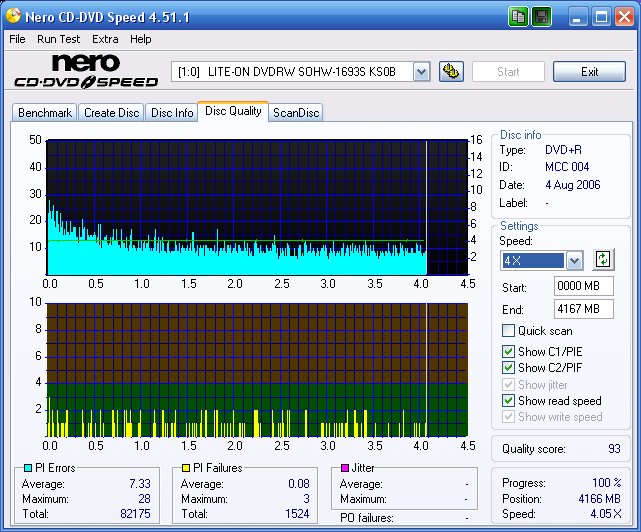 I know that this disc is usable (not a coaster) but PIE total 80000+ and PIF total 1500+ is way too high in my book (especially with Mcc media).
And don't forget that I burn this disc only @8X, 1/2 speed of its actual spec.
Does burning @12X any better ?
Here is 12X burn.

… as you can see, 12X burn is worse than 8X (let alone 16X).
Here are some package shots.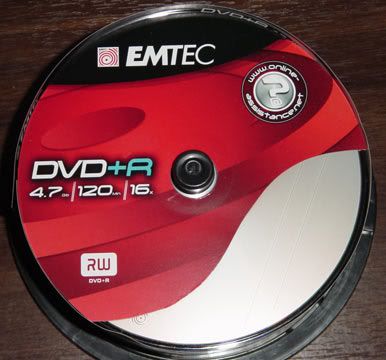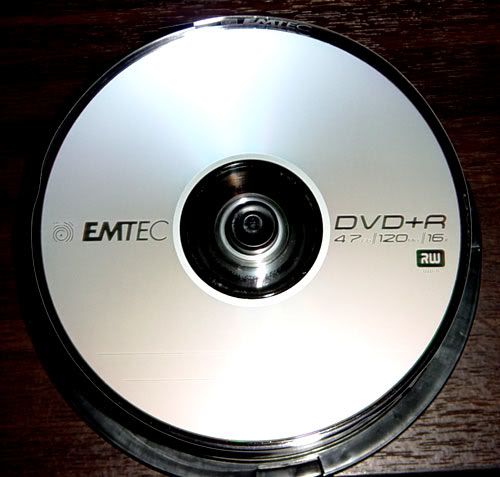 This is disc info.

And how about longevity of this dyn ?
Does anyone has longevity problem with this discs (I don't want another Ritek G05).
Anyone please tell me why these scans are so bad?
Cause MCC004 is not as good as before.
Cause EMTEC just use LOW QUALITY MCC.
Cause My Lite-On's Write Strategy isn't appropriate with MCC004.
Or anything hasn't been listed here?
Any help would be appreciated.
P.S.I use Lite-On 1693S (Ks0B + Quality Patch) to write all these discs.