I'm still getting the hang of interpreting resluts from quality scans so oppinions would be great on this media please.
It's a RiDisc Full-Face Printable DVD-R (un-printed) and to date has been my 2nd most compatible and succesful disc … 1st place goes to TY Watershield discs.
I have now burnt a run of 270 of these RiDiscs and have yet to have 1 failure!!
CDSpeed Results: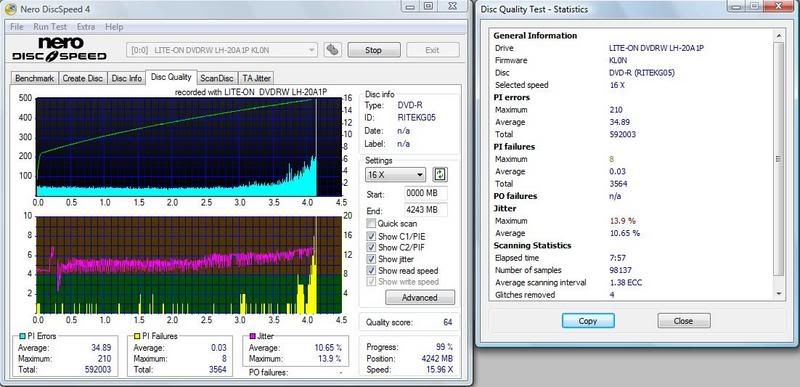 I carried out a scan at 8x first and had almost identical results. Any advice on interpreting would be greatly appreciated, I know there is a whole miriad of posts on this subject but there is such conflicting advice on many its hard to take in whats right and wrong!!
Many Thanks
Eddie