HOW TO: MP3–>WMA by MRCloner
You can make your MP3's even smaller by converting them to WMA. Without losing quality!
STEP1: Download
You can convert MP3 to WMA by using Windows Media Encoder. It's a free program! And you can download it
Install the program after it's finished downloading. And start it.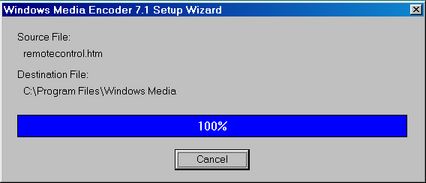 Choose for the first option.
Than choose the third option to convert a file to WMA.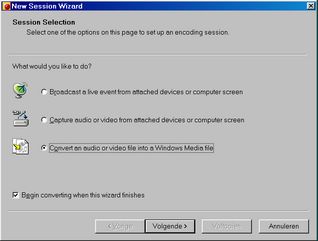 Than search your file which you want to convert by using "Browse" or in dutch "Bladeren".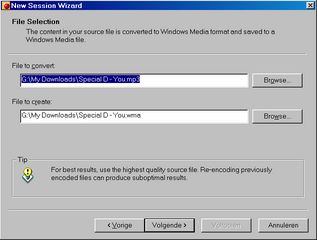 Now you can choose between all kinds of profiles. Such as: Audio near CD-quality (Stereo, 64kbps) or Audio for CD-quality transparency (128kbps stereo).
How higher the number how bigger the file, but also the better quality.
When you click next you can give the file some extra info.
Click next. And after that click Finish to start converting.
You've succesfully converted MP3 to WMA! Congrats.
My file was first: 4.1 mb now it's 3.3 mb. It saves you 1 MB! And i've got about 400 songs. So…