This topic seems to come up a lot, and several people have already posted some test results. but I thought it deserved it's own thread.
The question is whether low burn speeds, using high speed media, will produce better quality, worse quality or no difference.
I invite others to post their own test results to contribute to the discussion, particularly with different burners and different media. Since we are dependant on C1 measurement to evaluate this, obviously we will be limited to drives and scanning ware that support C1 reporting. I also suggest that for the sake of fair comparisons we stick to 40x for the max burn speed, to eliminate some of the differences between drives and media at higher speeds.
Here's my first offering:
TY(Fuji) 48x media, 700MB image file:
Burned at 40x: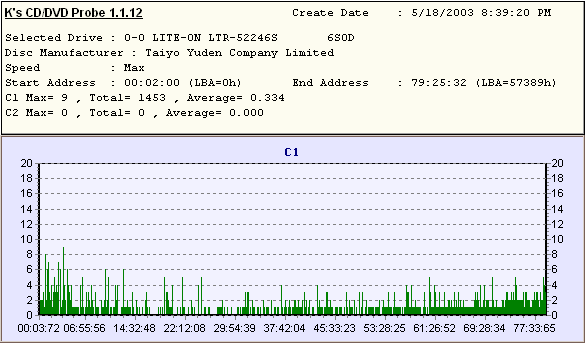 Burned at 4x: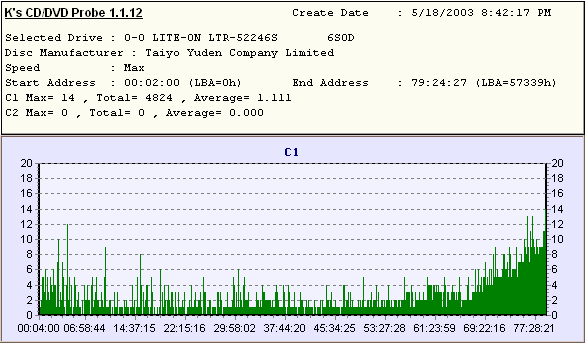 As you can see, the slow burn produces higher error rates, but not enough to create any reading problems (no C2). But it certainly points to the conclusion that slower is not better. The error rate at 4x is about 3x higher than at 40x.