Hi guys,
I have a Sony DRU-810A CFed to a Benq DW1640.
Couple of days ago when I checked the quality of a DVD that I burned, I got a curve like this:
I first thought it was it could be a problem with the disc. Then I tried few other discs and the results were identical. i was like wtf! LOOK AT THOSE CPU USAGE %s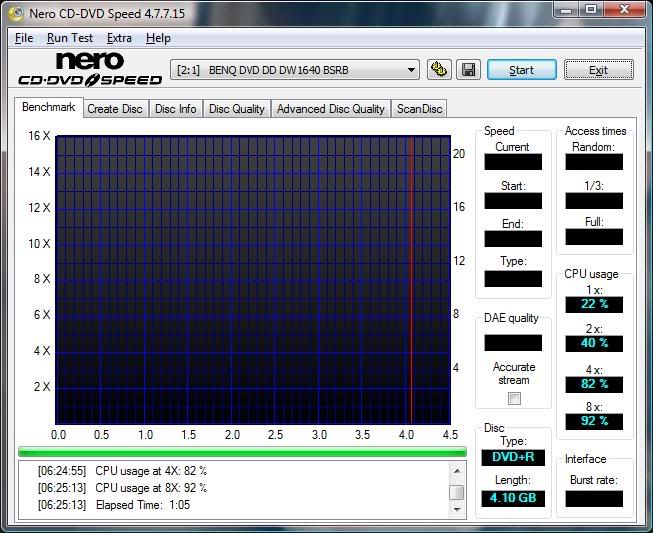 The drive is connected to Asus P5B-E's JMicron controller. That's the only IDE controller it has got. Its SATA mode set to IDE mode.
In Vista device manager, Ultra DMA mode 2 is activated.
Any thoughts on what could be giving this high CPU usage? I'm pretty sure it is why I'm not getting a CAV curve.