G'day all
A few days ago I bought the LG H10N drive, since its supposed to be great with Daxon AZ3 media. Ive got 600 of these discs here so I thought this would be the way to go
Unfortunately burning the discs doesnt quite go as expected. First results were terrible, but fixable by using a new Firmware. Currently I use the JL11 RPC1 version.
However there still are a few problems: Buffer-underrun is used a lot. Hell, get a faster PC is probably the first idea. But that should not be needed. My HDD's all do 50+MB/sec: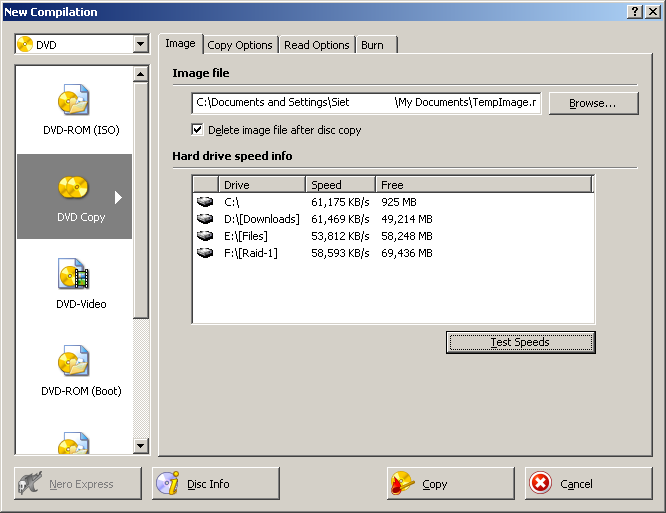 Plus, CPU load is (and stays) low while burning.
Still, this is the resulting burn: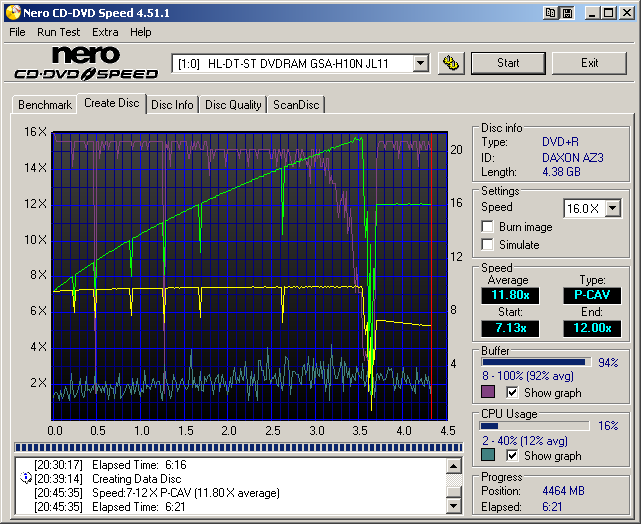 As you can see: From 14X and up the buffer goes down. A buffer-underrun occurs, and the drive continues at 12X. How is that possible if the HDD's can spit their data at 50+MB/sec? And CPU is still low…
Anybody any idea what might be wrong here?