If all you want to do is keep the main movie you must re-author the DVD. Click Re-author on the Tool Bar and another Window will open; this is new to DVD Shrink 3.x. The default settings have provided for 54% compression. The best we could do in Part 2 was 61%. Can we do better? Maybe.
Arrange the windows side-by-side or whatever's convenient. Note that the new window has the basic element of the new structure on the left hand side and absolutely nothing on the right hand side.
Expand the "Main Movie" structure in the first window. Identify the actual main movie, by playing through the Titles if necessary. Click and drag it to the left hand side of the second [re-authoring] window. Bingo! We have the start of our new DVD! At this point, I'm disappointed that compression is not better than 56%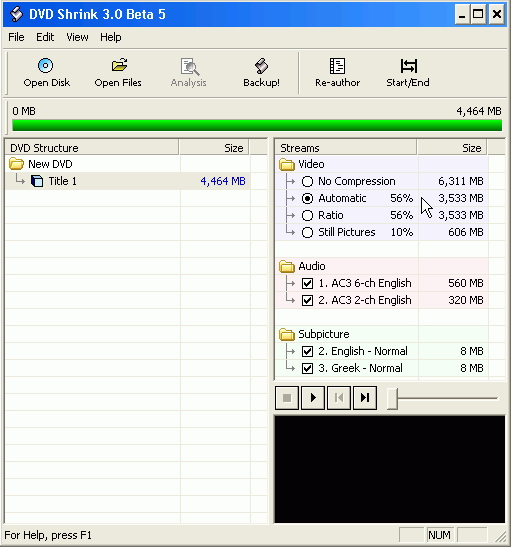 and even when deselecting the Greek subtitles and the AC3 2-ch audio stream, I'm still only getting 61%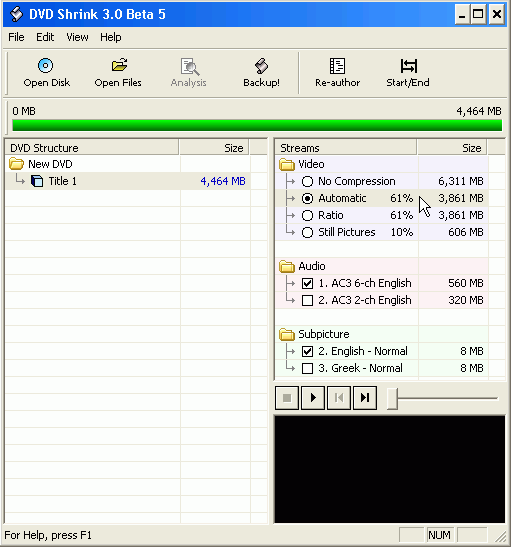 At this point, I can simply click "Backup" and achieve a 61% compression ratio without menus and extras. Click the "Backup!" icon on the Tool Bar and you're invited to choose a path – I always add in the VIDEO_TS folder – and you can change the Provider ID, which is unnecessary at this point.
Click OK and if there're any existing files DVD Shrink will let you know.

Then you're away. I did this DVD with the rig described in my sig – XP Pro, XP 2600+ & 512MB RAM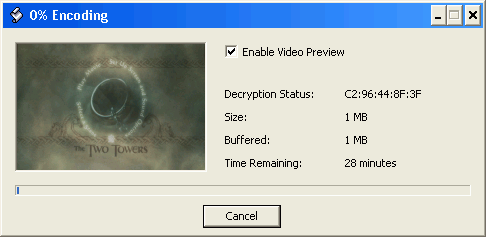 Sometimes, DVD Shrink does not like a 'non-browsed' path (when you just type it in); if you get this error then just browse and create the folders as you browse, or go into Explorer and create them there.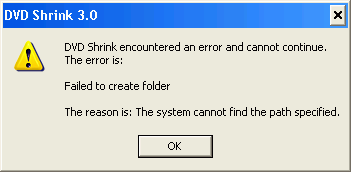 Good luck. Got problems? Then post here