I've reported this problem back when DVDFab version 3.2.0.0 was released. I've tried to update from version 3.1.8.0 (which works perfectly) to each new release including Beta releases but keep getting the same errors. I've posted here and sent crash reports in but the problem is still here. I had hoped with the new official release this would have been solved.
Each time I have uninstalled DVDFab, re-booted, done a fresh install, put back in my registration information, re-booted just to be sure but still does not work.
OS Name Microsoft Windows 2000 Professional
Version 5.0.2195 Service Pack 4 Build 2195
Here is an error when I try to create and ISO file of just the main movie. I can create a clone of the entire DVD though.: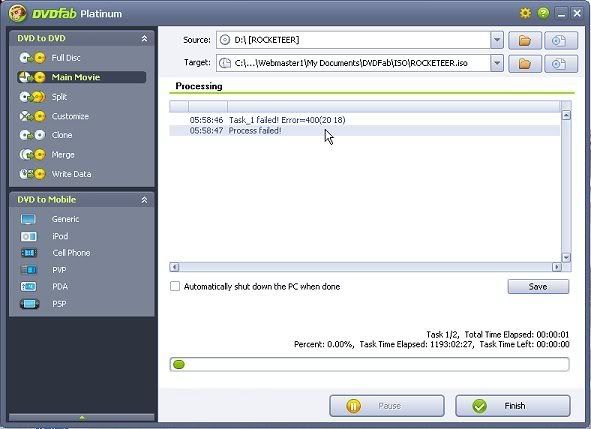 When trying to use DVD to Mobile I get this error. It does not matter what movie or device I try to create the mobile file for.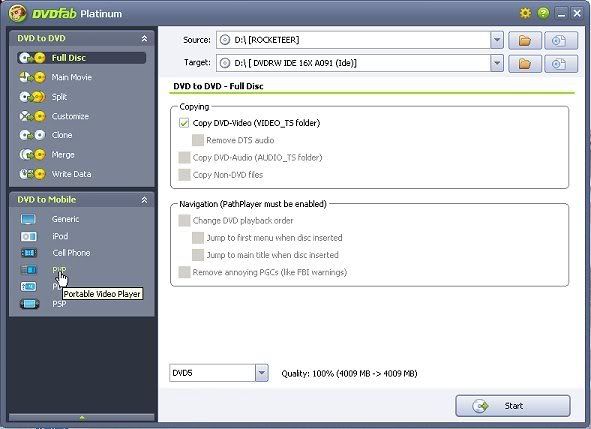 Selecting PVP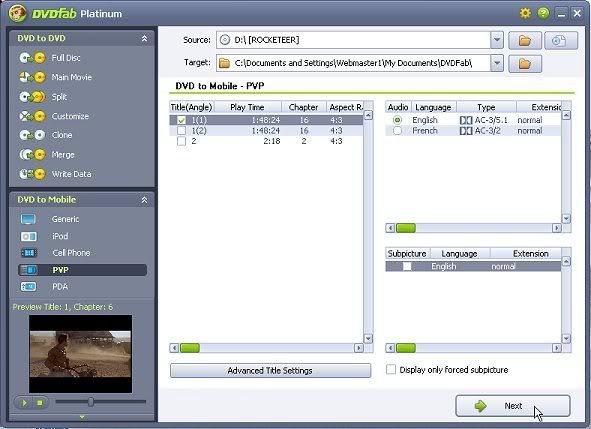 Selecting Next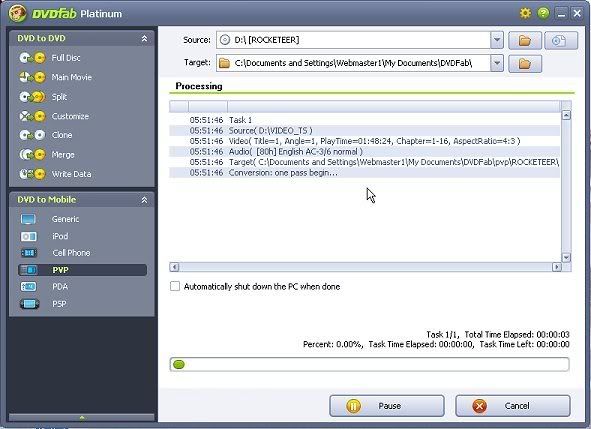 Conversion starts and then…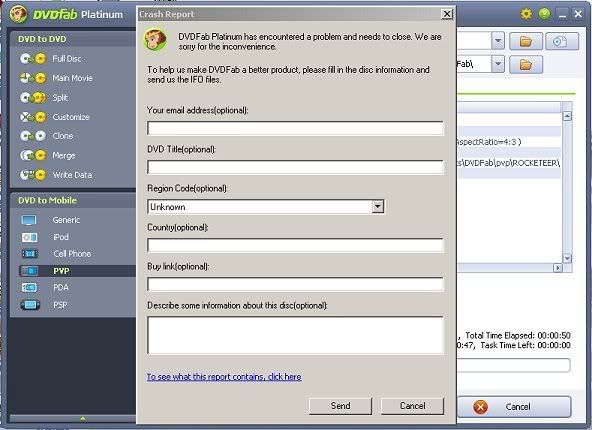 CRASH REPORT pops up
.