I have a NEC2500. At first I burned on some Traxdata+R, and all worked fine. Then me and my friends got together and ordered a large number of cheap unbranded G04s (since we had heard that G04 were good). My first couple of burns went OK, but then I started having problems. No matter if I burned at 2x or 4x about 50% of the DVDs would turn out bad, and I mean REALLY bad, and the other good, but not perfect (see pictures below). I would almost NEVER be able to burn two readable discs in a row.
G04 burned with original 1.06 (good burn)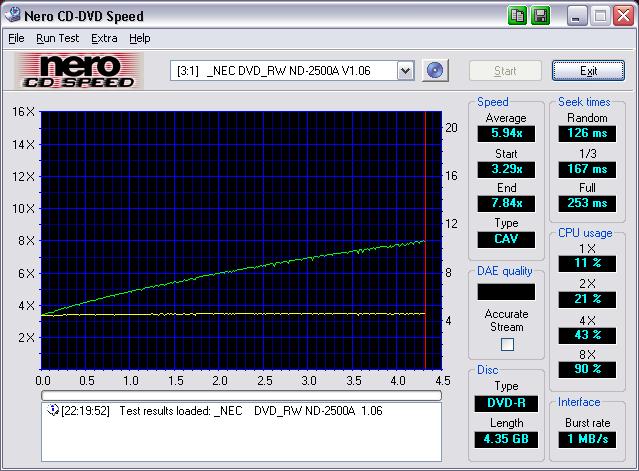 G04 burned with original 1.06 (bad burn)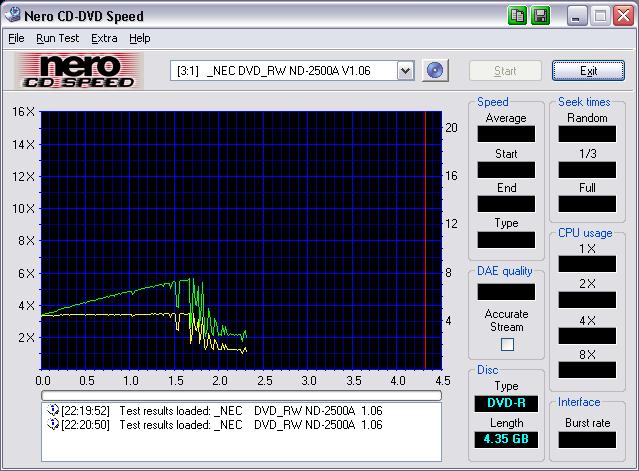 I thought the G04s might be bad, so I got three Traxdata-R G04s from a firend and tried burning two of them, but they both turned out like the bad picture above.
Then I found this forum and read about the Herriestock firmware which was supposed to be good for G04s, so I decided to give it a try. Now I've burnt three DVDs at 4x (one of them the last Traxdata-R I borrowed), and they all turned out good.
G04 burned with herriestock

G04 burned with herriestock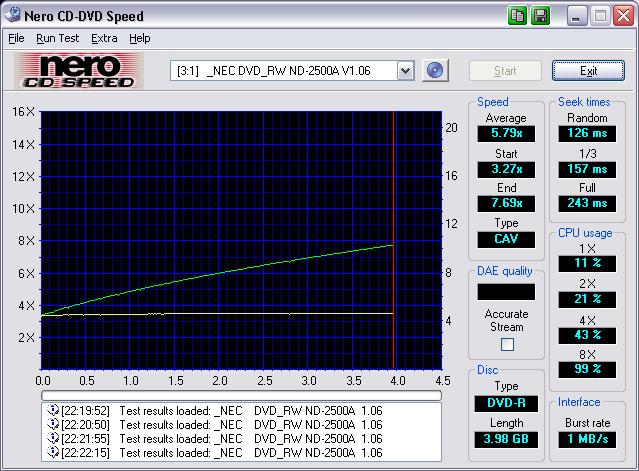 G04 (Traxdata) burned with herriestock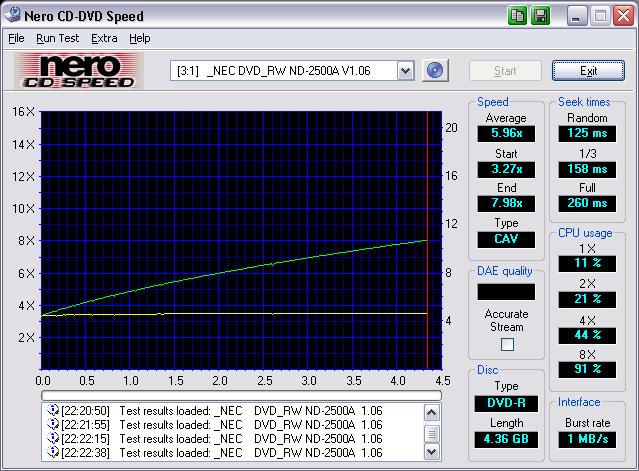 Now, could this dramatic improvment really be coming from the firmware, or did I just happen to get lucky with these three burns???