Whilst I of course, understand that when you look at a CD speed graph (I'm talking the "disk quality test"
The less and lower the bottom GREEN and upper BLUE bars are, the better.
But what do they actually mean, and how much means it's getting towards the point where is may not be reliable.
Take this scan for example: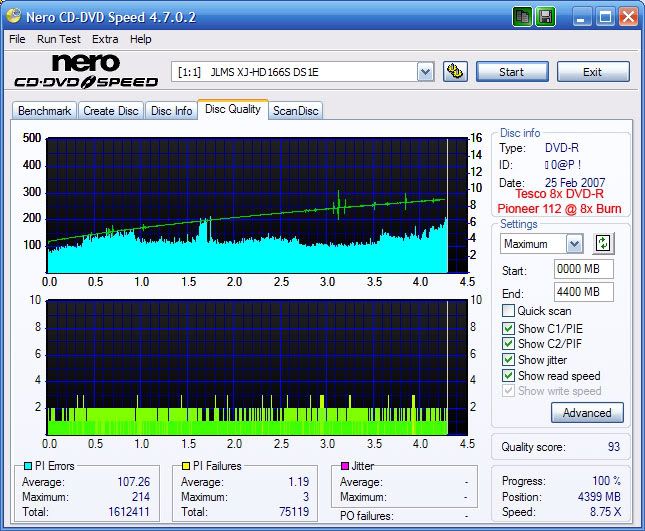 On the bottom,I have green with some yellow up to 3
On the top I have blue up to around the 200 mark.
I also have a curved green line on the top chart as well (no idea what that is)
The lines on the lower chart change colour the higher they go (why is that)
If there is a spike (say up to 10) on the bottom it goes to red, or ever purple if higher.
I'm not even really sure what PI Errors and PI failures mean.
What's better and error or a failure?
Just some basic background on the meaning of all of this would be appreciated.
Many thanks