Now this is REALLY WEIRD.
It's the 2nd time it had happened on my PC, and the last time it happened (couple of weeks ago,) it was using my old Burner (which I've just replaced) and different blank DVD's
So, it's not the burner or blanks that are the cause.
Neither is it the .ISO file as last time it was a different file.
I'll post 2 pics of what has happened at the end of this post.
What has just happened is I burned a .iso file onto a blank using Nero 7
The burn went well, but apon scanning the disk errors go horrid just before half way thru the burn. the 1st burn I did at 6x, I then tried another burn (same file) at 8x and as you can see almost exactly the same happened.
As I said, a couple of weeks agom using a different burner, with a different disk, at a different speed, with a different .iso file, the exact same thing happened. Two burns went horrid in the same place, albeit that time it all went wrong just over half way thru the scan.
Here are the pics.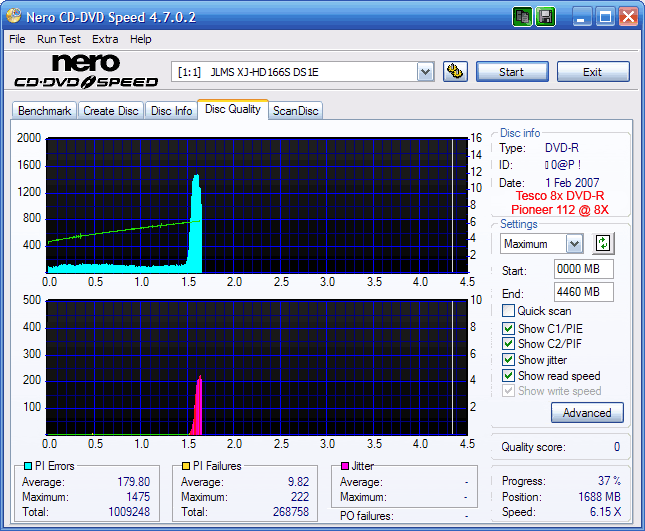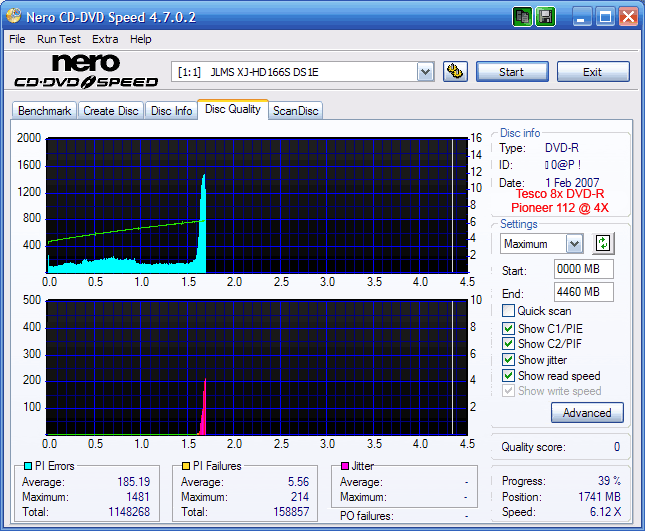 I can't think what would cause this.
Anyone got any thoughts?
P.S That 2nd (lower pic) was a 6x burn, not a 4x burn as I wrote in red on the image. my mistake.