Been searching through the other threads on this drive, though it might be good to have a thread just about this one's performance.
Just picked up a Verbatim 52x drive for $19 (MIR), and it's a 5224A.
Seems this drive is producing slightly lower quality burns than my LTR-52226S, notably on Verbatim 24x RW discs, and at 52x on TDK 52x media. So far, the TDK is the only media I have that it will burn at 52x, and while it completes the burn at 52x where the LiteOn does not, the qulaity is lower. Of course it doesn't work in CDDr or Kprobe, so I have to test in the LiteOn which may not be fair.
TDK(Ritel TG) burned at 52x: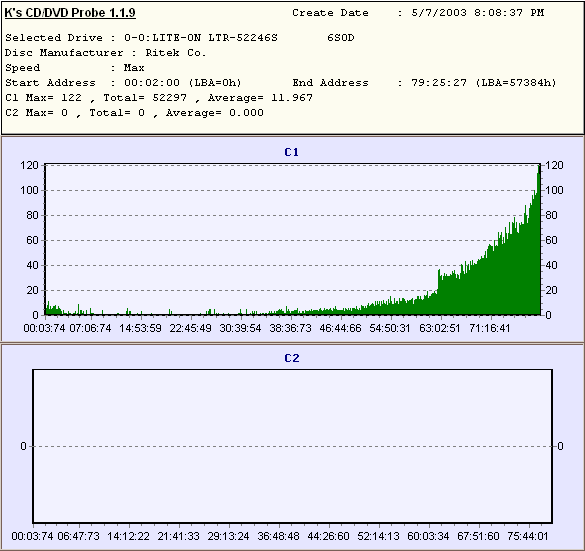 The Verbatim UltraSpeed 24x is showing about 2x the C1 error rates as on the LiteOn, but no C2.