Hi all !!! I'm new to the scene. Forgive me for being a noob but I have questions regarding PIPO scans. Googled, read and learned EVERYTHING about PIPO scanning from this forum but I can't find one that explains the following :
I burned a Verbatim DVD+R DL MKM-003-00 with Sony Optiarc AD-7240S and scanned it with Sony DRU-720A TWICE at the same speed but on different days/time. The software used is DVDInfoPro Xtreme v1.631. And it gave me two different results.
First scan :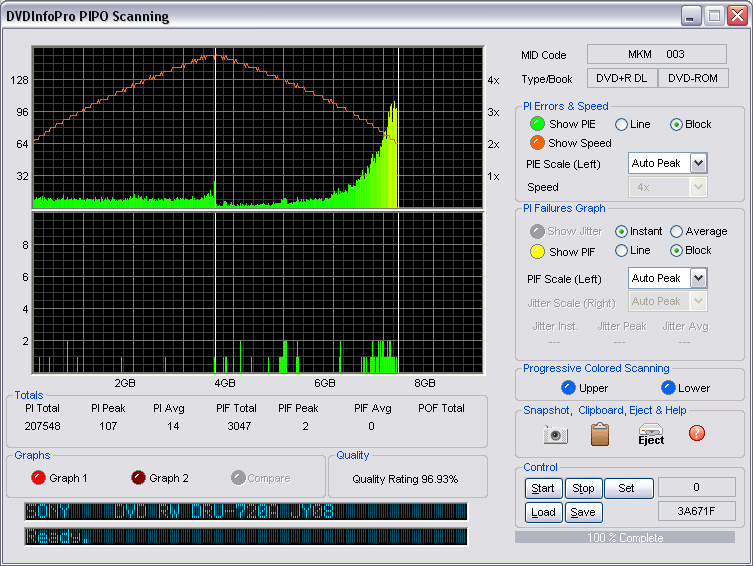 Second scan :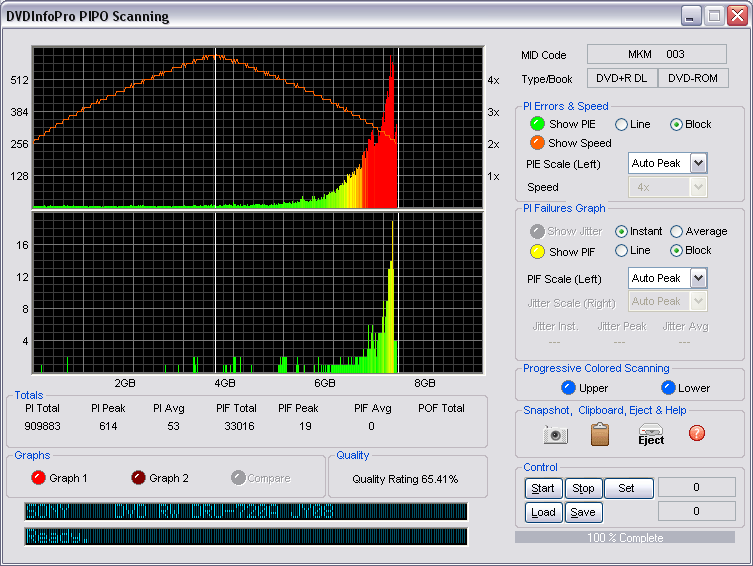 My questions are :
Is this suppose to happen ??? I thought that a same disc scanned twice at same speed with same drive & software, is suppose to give close-to-same results ???

If no, then could it be a sign that the DRU-720A is dying ???
I hope I made my questions clear enough. Thank you very much for your kind answers.