I just bought me a spindle of Verbatim DVD+RW from Rima and I'm trying to find out if I got a defective batch or if my drive just really hates these. These are some of the worst discs I've ever seen, only equaled by some CMC +RW I bought dirt cheap once.
Here's a scan of my first disc burnt with Imgburn. Since Imgburn thinks it needs to erase the whole disc before it starts I guess that would really make it the second.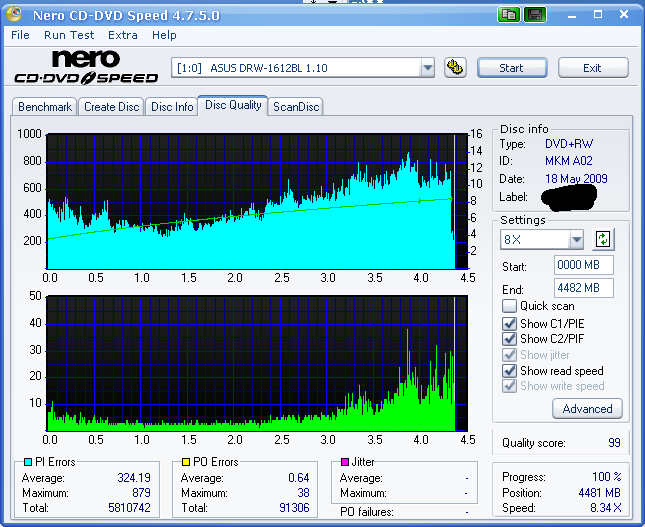 And that was a good scan. The first scan I did of this disc had PI errors over 1000.
The second disc I burnt using Nero and while the scan looked much better one of the files on the disc was corrupted making that burn worse than the first.
The third disc I tried came out the best of the three but hardly good by any stretch of the imagination.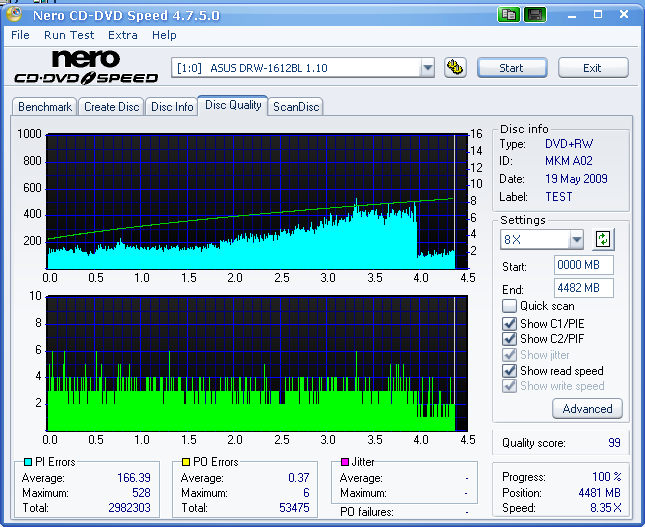 And finally here's a comparison scan from a Ritek that's been written to at least 3 or 4 times (probably more like 6+) and while the scan isn't good at all it's still better than these brand new Verbatim's.