I posted these in another thread, but wanted to see if someone can confirm similar results with Verbatim US 24x RW media.
650MB burned at 24x on 52246S, and tested with the same firmware.
I've adjusted the scale on the graph to make comparison easier.
With 6S0D: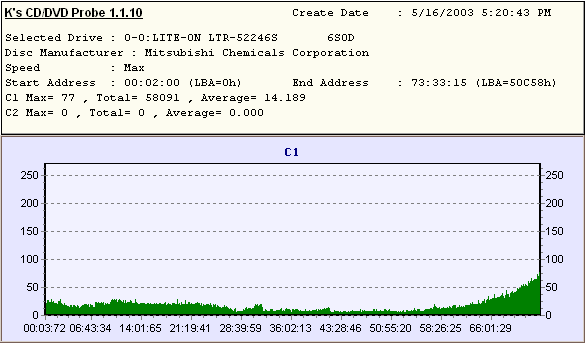 With 6S0F:
Anybody?